WELCOME TO FIRST BAPTIST CHURCH!!
We want all of our Spiritual family to get plugged-in, planted and flourish.
This is truly something First Baptist is passionate about!! We realize
everyone comes from different places in their lives and will be looking
for that puzzle piece that makes them uniquely fit. We strive to offer
many various ways to get involved that will make
each and everyone feel excited about the opportunity
to share their very special God given gifts!
BIBLE STUDY
First Baptist Church has several spiritual opportunities to choose from to meet the needs of everyone!
Every Wednesday at 9:00 a.m.
Ladies Bible Study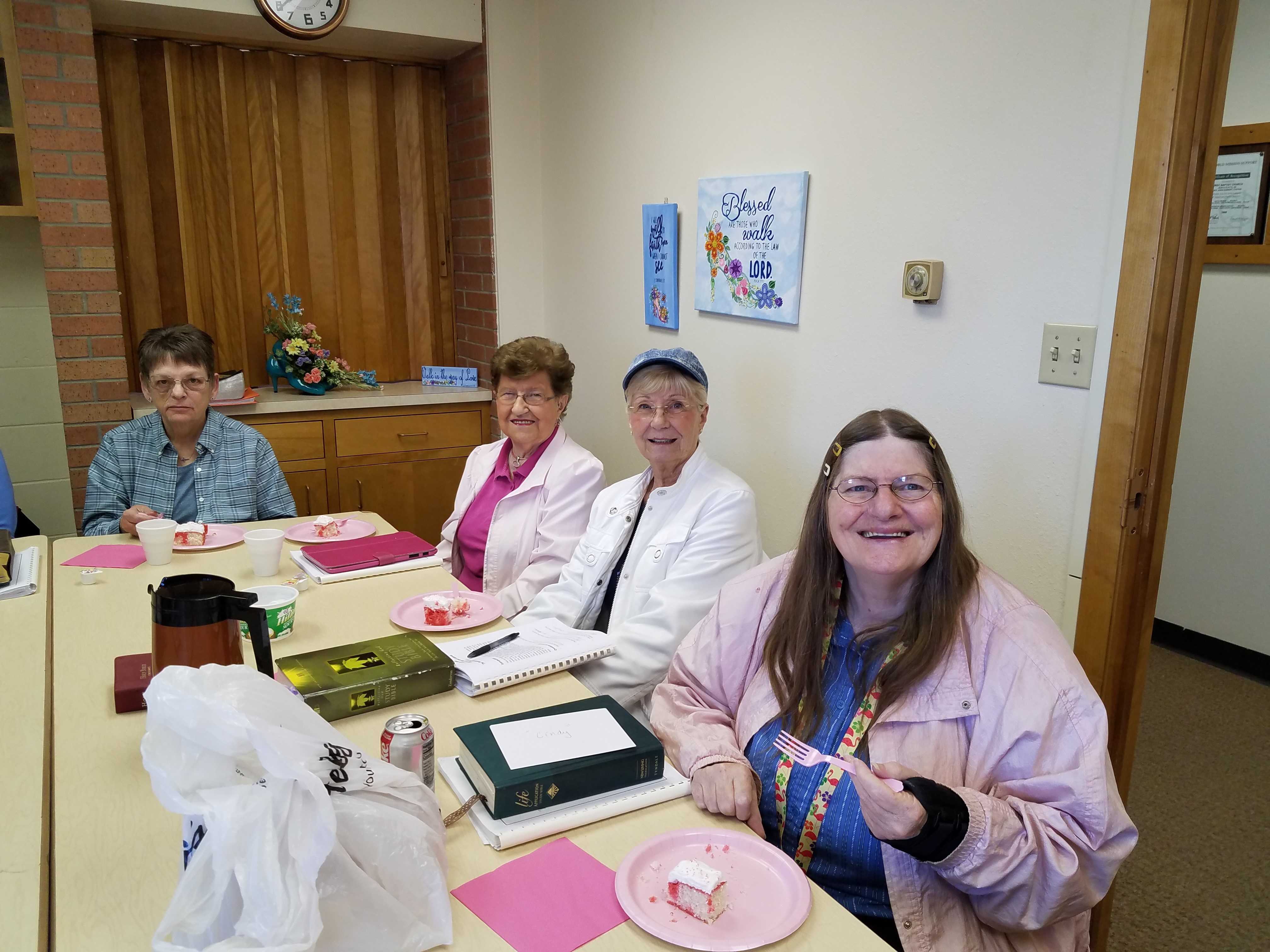 SMALL GROUPS
---
Benefits of Small Group Learning
Flexible Learning.
Inspiring Confidence.
More Opportunities for Feedback.
People can be Patient.
Small Groups can Build Team Working Skills.
(The next Small Group will be announced)
The mission quilting group meets the 2nd and 3rd Thursdays of every month at 9:00 am.
It's SEW great to get together!!
The quilts are given to local and global organizations who are in need of these beautiful quilts!
SO, WHAT'S SO GREAT ABOUT THE
FOOD PANTRY MINISTRY!
EVERYTHING!!
Helping with the food pantry is
a great way to make a difference!
The food pantry provides
needy individuals with access to healthy foods.
This often will free up a person's income so
it's easier for them to pay other bills or
housing expenses they may have.
WEDNESDAY NIGHT SUPPERS!!!
Do you like to cook? Do you like to eat? Either way you are in luck! The Wednesday Night Suppers
are all about food, fun and fellowship! The dinners are every Wednesday at 5:30 p.m. Free-will offerings are accepted. Everyone is welcome.