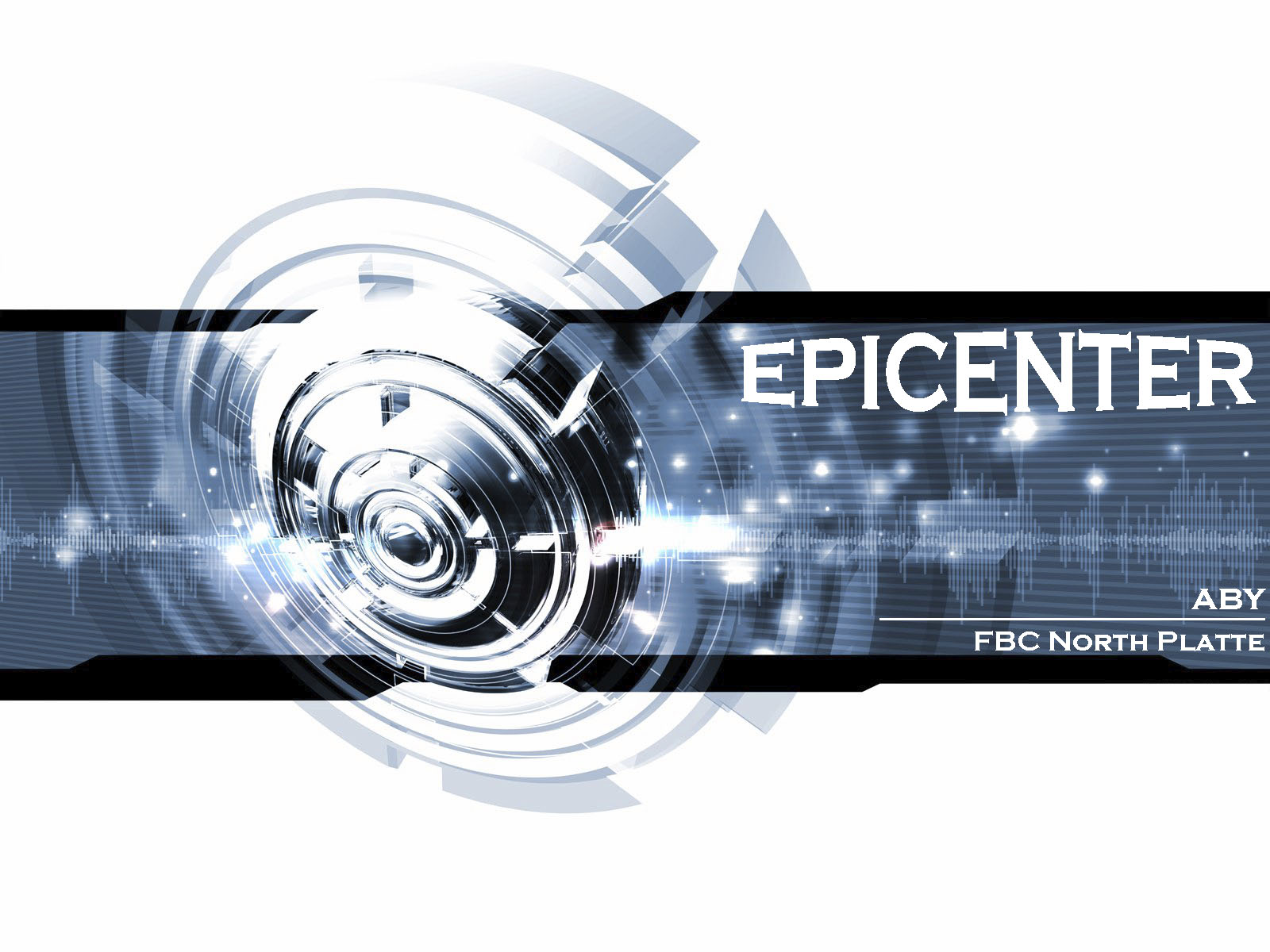 What is Epicenter?
While they were praying, the place where they were meeting trembled and shook. They were all filled with the Holy Spirit and continued to speak God's Word with fearless confidence. Acts 4:31

Epicenter Youth Ministry is the official youth ministry of First Baptist Church in North Platte, NE. The Epicenter of an earthquake is the point deep in the earth where change actually takes place causing all the change on the surface. Our ministry to students seeks to equip, encourage, and challenge them to experience Epicenter changing moments in their lives. Only when they experience the change that only comes from Christ can they become the Epicenter for change in their community and world this generation so desperately seeks. We accomplish this goal by providing meaningful Bible study, worship, trips, mission events, concerts, hang-outs and other activities to allow our students to grow in their faith and become mature believers. Epicenter meets every Sunday at 6:30pm.

Traditional Weekly Schedule:
6:30pm Welcome & Introduction to the nights theme
6:45 Peer Groups: A time for mid-high and sr. high students to split into age appropriate groups for small group discussion and prayer
7:15 Activities such as games, projects, and other fun things
7:45 Worship & Message
8:20 Closing and hang out time
8:30 Dismiss
ASK THE EPICENTER KIDS ABOUT THEIR
2019 SUMMER MISSION
TRIP TO OKLAHOMA!